PVDF UF Membrane (NM-UF-2860 ) is special designed for industrial big project with capacity above 10 m3/Hour better. it has almost same designation of Dow Filmtec SFP-2860 or SFP-2880.
Ultrafiltration (UF) is a separation process using membranes with pore sizes in the range of 0.01 to 0.1 micron. Typically, UF membranes will remove high molecular-weight substances, colloidal materials, and organic and inorganic polymeric molecules.
This module is an ideal choice for systems with capacities greater than 50 m3/hr (220 gpm). The larger, 8 inch diameter module offers the highest effective membrane area of the DOW UF modules, which contributes to a more economical membrane system design. The shorter, 60 inch length module offers higher efficiencies over a wider range of feed water conditions compared to longer length modules.
This PVDF UF Membrane (NM-UF-2860) can be used for a wide variety of treatment applications such as surface water, seawater, industrial wastewaters, and secondary effluent wastewater.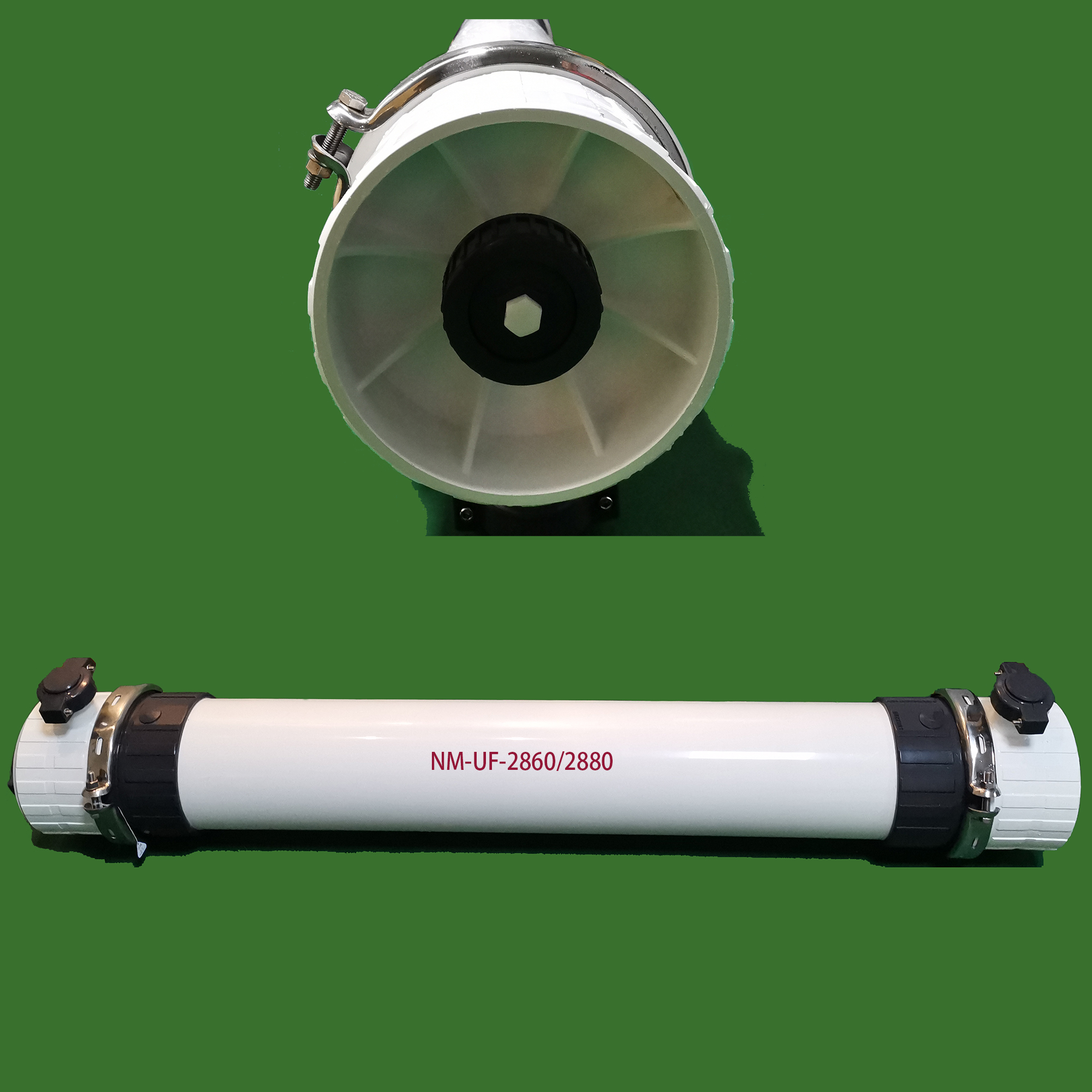 UF System 1000 m3/day as your reference: